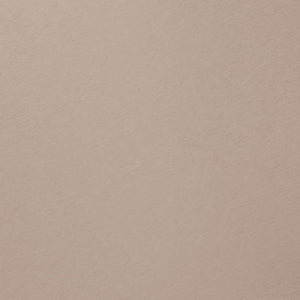 Brand: simplehuman
Color: Rose Gold Stainless Steel
Features:
10-YEAR WARRANTY - We use the best materials and solid engineering so our products will last in tough environments like your home - for years.
CODE F CUSTOM FIT LINERS - Enhance your trash experience with extra-strong and durable trash bags that fit this can perfectly for a cleaner trash experience.
KEEP LINERS WHERE YOU NEED THEM - Innovative liner pocket dispenses liners one by one from inside the can for a faster liner change.
LINER RIM - Flips down to hide and secure liner.
STRONG WIDE STEEL PEDAL - Engineered to last 150,000 steps - that's more than 20 steps a day for 20 years.
SILENT CLOSE LID - Patented lid shox technology controls the motion of the lid for a slow, silent, quiet close - no banging or loud noises.
FINGERPRINT-PROOF FINISH - Resists smudges to keep stainless steel shiny.
15.9"W x 13.3"D x 18.2"H - 27.6" with lid open
Publisher: simplehuman
Details: Small Can, Large Capacity
Ideal for the kitchen, the office or anywhere you need to throw away rubbish in your home, the simplehuman 30 liter/8 gallon rectangular step on garbage can has the same capacity in a smaller footprint as larger-sized cans and is the perfect size to fit under counters. It has a rose gold stainless steel finish that is fingerprint-proof and designed to match your home decor, plus no inner bucket, which means more capacity for more trash.
A Faster Liner Change
This can also features an innovative 'liner pocket' that stores and dispenses simplehuman custom fit liners from inside the garbage can so they are always at your fingertips, which makes changing liners quick and easy. It also has a liner rim that flips down to hide the trash bag and keep it secure – and harder for dogs to get into.
I'm the Strong and Silent Type
The strong wide steel pedal means the can is hands-free and is designed to last 150,000 steps — that's more than 20 steps a day for 20 years, and simplehuman's patented lid shox technology ensures that the lid closes softly in a smooth, quiet manner.
Custom Fit Trash Can Liners
simplehuman Code F trash can liners are a perfect fit for this trash can. They are made from extra-durable plastic with thick double seams to prevent rips and tears and have been rated among the top in strength comparable to other major brands. Extra strong to keep garbage in the bag — not on the floor or the bottom of your trash can.
UPC: 838810018560
EAN: 838810018560
Package Dimensions: 23.5 x 23.0 x 16.0 inches